A practice-based approach to IPA
By Severine van Bommel
On Monday 10 May 2021 at 5pm AEST, 9am CET, the fourth meeting of the Virtual Community of Practice for Interpretive Practitioners was held. After discussing new trends in IPA in general (meeting 1), and putting IPA into the current context of post truth politics (meeting 2) we decided to discuss some new trends in IPA in detail. In meeting 3, we discussed action research as a new approach in IPA. This meeting focussed on practice theory as another upcoming trend in IPA. Our special guest today was Simon West, who kindly shared his experiences about working with indigenous forest rangers in Australia on developing a monitoring and evaluation plan for the area. Simon West is interested in using practice theory to help non-indigenous participants and researchers in their efforts to be effective partners of indigenous rangers. He also shared his experiences in using a practice-based approach for engaged, transdisciplinary (interpretive) research.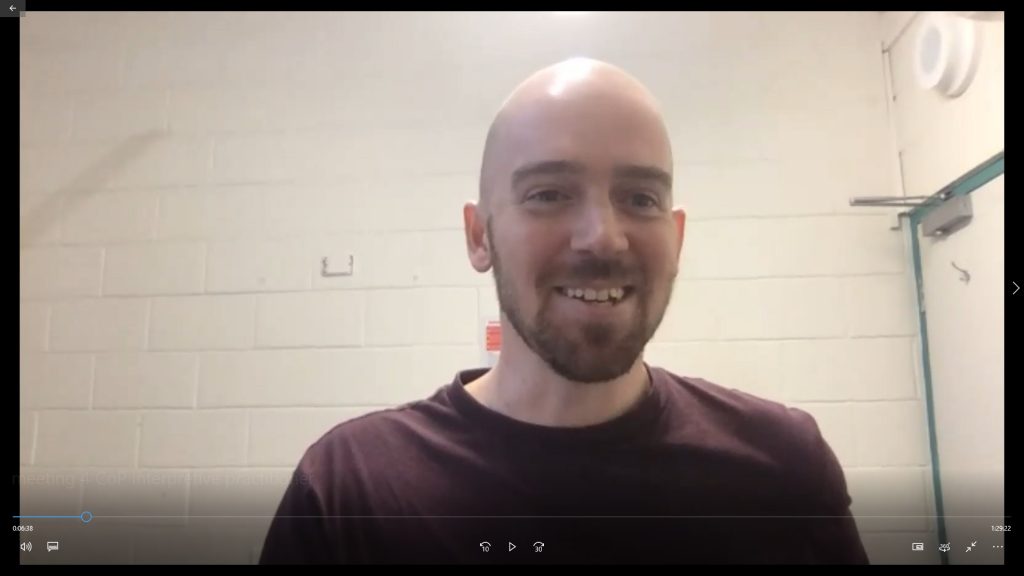 Before the meeting all participants of the CoP were provided with a link to a recent article by Simon West as well as two links – one to a blog post, another to an online conference presentation including video and a short text – that gave everyone a sense of the project he has been involved in over the past 3 years in Northern Australia:
West, S., van Kerkhoff, L., & Wagenaar, H. (2019). Beyond "linking knowledge and action": towards a practice-based approach to transdisciplinary sustainability interventions. Policy Studies, 40(5), 534-555.
At the start of the meeting Simon West was introduced by Henk Wagenaar. After that Simon gave a short presentation about his work in Northern Australia.
In his presentation Simon West shared with us his experiences of working in a project that was led by an Aboriginal group in Northern Australia, near Darwin. The project focussed on developing an intercultural monitoring and evaluation system for the area that the indigenous rangers were managing. Simon stressed that he wasn't speaking for the indigenous rangers and certainly not for indigenous communities more broadly but he was rather speaking from his own experiences as a non-indigenous researcher. He started out by positioning himself and giving some information about himself. He introduced himself as someone who was born and raised in Bristol in the UK. He mentioned that he came from a long lineage of farmers and workers in the UK. This sparked his interest in practical environmental work. He stated that he had also always had an interest in literature and how meaning shapes our perception of the world. He studied American and English literature as an undergraduate student and environmental law as a Master student. Then he went on to do a PhD in sustainability science with Stockholm University. He explained that sustainability sciences is a field that is dominated by system approaches that seek to bring together social and environmental sciences and the humanities to engage in interventionist research to address sustainability challenges. Simon found it very difficult to apply his critical, interpretive skills in this environment. So when he got in touch with Henk Wagenaar in 2013 it was a great relief to him to discover interpretive policy analysis, particularly the practice-based dimension. It allowed him to bring together interpretation, deliberation and practice. In his PhD research he used interpretive approaches to explore the role of scientists and scientific practices in environmental management, policy and governance and he used this empirical work to sketch out how interpretive research could contribute to the field of sustainability sciences. After finishing his PhD he became interested in the concept of ecosystem services and how this was reshaping environmental policy around the world. Through this interest he became aware of certain carbon farming schemes in Northern Australia. This is where indigenous groups were collaborating with scientists in their fire management work in order to sell carbon credits on emerging carbon markets as a source of income. He wanted to use the three faces of meaning – hermeneutic, discursive and dialogical – to examine the development at these schemes. However as he travelled to Northern Australia and began to meet with people and talk to people and he began to see what was going on, this all began to change. In Darwin he met with local researchers and representatives from Bush Heritage (a conservation NGO) and he discovered that the indigenous communities were about to start working on an intercultural monitoring and evaluation system for the rangers to achieve 'Healthy Country'. He was invited to come along to a workshop for this project with the Arafura Swamp rangers. The Arafura Swamp rangers are based on the edge of the Arafura Swamp region which is eight hours drive from Darwin. This region is home to 33 clans that speak 8 different languages. Their cultural history stretches back more than 50.000 years, including trade and exchange with Indonesia prior to European settlement. The region also has a huge variety of ecosystems, ranging from Mangroves to flood plains, fresh water swamps and Monsoon rainforests. The indigenous ranger group is an intercultural initiative that emerged at the intersection of the Aboriginal society's desire to "Care for Country" and the government's desire to deliver environmental services. The indigenous ranger group is an indigenous organisation with an indigenous Board of Directors and with membership from the different clans in the region. The rangers carry out a range of different work practices ranging from conventionally framed in English in terms of land management that are intended to contribute to the goals and aspirations of the traditional owners and clans in the region. In addition to that 'country' for traditional owners holds language, stories and law and it is a living entity with a yesterday, today and tomorrow and a consciousness and will toward life. In 2017 the rangers finalised their 'Healthy Country' plan which was necessary to comply with governance requirements intended to describe the work that the ranger groups were doing. Ranger groups need to have plan in order to receive funding and support. And if formulated well, a plan also provided the opportunity for traditional owners to articulate their priorities. Simon shared with us some of the challenges of formulating such a plan which needed to include both western knowledge and indigenous knowledge without necessarily trying to integrate or resolve epistemic differences.
After Simon's presentation, we opened the floor to questions and discussion. First of all, the participants recognised the issues that Simon raised and noted that the issue of how to work towards acceptance of pluralistic knowledges is something that a lot of us encounter in our work – even in Western European settings. We discussed the challenge of working with funders of research or the governmental actors that may not necessarily be convinced of the value of non-scientific knowledge and do not necessarily take non-scientific knowledge seriously. We discussed that also within Australia – which is the context that the rangers are operating in – is more directed to scientific knowledge and it is a continuous struggle for indigenous rangers to get equal recognition for their ways of knowing. Work of ranger groups is often assessed according to positivist scientific approaches and standards by outside agencies and this makes it difficult to work with these differences.
We also discussed the tension in relation to speaking for others that we are all experiencing in our work. On the one hand we have to let go of the idea that we can represent a native point of view but at the same time when we are working with people we do try to understand their native point of view. It is like trying to reach an ideal that you know you are never going to reach but you still do the effort to get as close as you can get. So you end up saying that you are talking from your own experience while you are also talking for other people's experiences. It feels like a political imperative to say that you are speaking for yourself and make it very clear where you are coming from, but you always talk about shared work that you are engaged in together and you are inevitably representing someone else while doing that. How to navigate that? We discussed the work by John Law on modes of syncretism and ways of putting together different types of knowledge or even different types of ontologies. We also discussed whether it would make a difference if we would present our projects together with a range of actors to talk about it and present it together so that the audience can work out the tensions between the different groups and so that everyone will be more on a level playing field where they can challenge each other and each others representations.
This brought us to reflect on our role as researchers. We then discussed our experience as researchers operating in those sort of situations, especially researchers from a western background trained in western science. We discussed how we sometimes have these 'aha moments' in which suddenly indigenous knowledge starts to make sense and allows us to see things that we had not been able to see before. We recognised that in our research projects there are often gradual, multiple moments like that. Simon explained how he started out with an implicit assumption that there were parallel concepts for monitoring and evaluation among indigenous communities and then he discovered that in the indigenous communities there was a whole other set of concepts around what people were doing and how they were assessing 'Healthy Country'. For him it was an 'aha moment' to realise that there was a fundamental incommensurability. In relation to this, we wondered that if you have two different sets of knowledges that are incommensurable and you acknowledge that one is not superior to the other then what is the overarching element or position that allows you to say that or to compare those two types of knowledges? We discussed that taking that overarching position is not a 'view from nowhere' either. It is a political move to state that two types of knowledges are both valuable. We shared our experiences in dealing with that. Some of us follow the lead of our research participants in dealing with this. Simon shared how the indigenous rangers really appreciated the scientific monitoring and evaluation methods because those allowed them to tell their story of indigenous fire management practices to nonindigenous people. So the scientific methods became a language for them to share their stories.
We then turned to practice theory and we discussed Schatzki's teleoaffective structures and how those organise practice. We discussed whether this would allow us to get at the messiness of the judgements that people make in terms of whether something is going to make sense or not. We were wondering about the practical judgements and how that works in the ongoing flow of work. We discussed how Schatzki conceptualises the teleoaffective structures as the mix of telos and emotion and how he conceives of these as the interface to guiding judgement. Not all of us were equally convinced of the contribution of Schatzki's work on this. Some of us also still didn't really get what he meant by this. Others really liked it and found it very useful. We discussed the tension between Schatzki's ideas and Dewey's ideas. Following Dewey, means and end are not so easily distinguished. We wondered if the concept of praxis – as developed by Maturana and Varela – would offer a way out or if that would get us even further into trouble.
After this, we ran out of time and we had to finish the discussion. We ended the meeting by thanking Simon West for joining us and sharing some of his experiences with us. We agreed to meet again in two months' time and to continue our exploration of new trends and debates in Interpretive Policy Analysis
Interested in joining the Virtual Community of Practice for Interpretive Practitioners? Send an email to s.vanbommel@uq.edu.au
The transformative potential of IPA
By Severine van Bommel
On Monday 1 February 2021 at 6pm AEST, 9am CET, the third meeting of the Virtual Community of Practice for Interpretive Practitioners was held. After discussing new trends in IPA in general (meeting 1), and putting IPA into the current context of post truth politics (meeting 2), we decided that we wanted to focus upcoming meetings on a more in depth discussion of upcoming trends in IPA. Therefore this meeting focussed on action research as a specific new upcoming trend in IPA  research. The question guiding this third meeting was: 'What is the transformative potential of Interpretive Policy Analysis?' Our special guests for this meeting were Anne Loeber and Koen Bartels.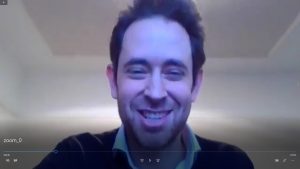 The approaches of Koen Bartels and Anne Loeber nicely contrast each other. Although Anne and Koen ask similar questions, they each take a different approach but in the end, they both arrive at a similar type of conclusion. In preparation for the meeting everyone read two of publications, one by Anne and one by Koen:
– Loeber, A., work in progress. Working towards system-level transformative change by modifying the rest space in and of a small group: experiences with a Social Lab on 'responsible research'
– Bartels, K., 2020. Transforming the relational dynamics of urban governance: How social innovation research can create a trajectory for learning and change. Urban Studies, 57(14), pp.2868-2884.
At the start of the meeting Koen Bartels and Anne Loeber gave a short introduction to the articles by saying a few words about it.
Koen Bartels started off by sharing some of his experiences with action research in a project in Amsterdam that he worked on several years back. He explained that although he sees himself as an Interpretive Policy researcher, the article is very much about social innovation in urban contexts. He explained that he still conceived of this as Interpretive Policy Analysis because his approach was very much informed by contributions from within Interpretive Policy Analysis. In relation to the question 'What is the transformative potential of IPA?', Koen argued that IPA can become transformative by creating conditions for transforming relational dynamics. He explained how his article starts from a relational world view and then reviews the relational world view that action research is based on and which is also inherent to practice theory. He also explained how such an approach could co-produce immediately useable insights, experiences and artifacts for research participants/co-learners that create a trajectory for learning and change. He also discussed that this requires the researcher being embedded in the daily practice of actors that they are doing the research with. So for Koen the transformative potential of IPA is very much related to doing things together, dealing with the feelings and emotions that come up, responding to emergent dynamics, and taking small actions to carve out a space for a learning trajectory. He also explained how for him transformation is about small steps rather than taking big leaps and that identifying what those small steps are and how to facilitate them can best be done by being part of the daily practice of the policy actors that you are trying to generate change with. Koen ended his introduction by asking us how this approach can be linked with interventions where policy actors are taken out of their daily practice for systemic reflection on what they are doing and how that can be transformed. How can change made to be more systemic and what are the trade-offs and possibilities for linking approaches in which you work from within the daily practices of policy actors, with interventions that take you outside of the daily practices of policy actors and instead require systemic reflection on those daily practices?
Anne Loeber then introduced her research by stating that if we start our research on policy processes from a critical analytic perspective then this inevitably leads us at some moment in time to think about transformative change. She drew our attention to the current times that we live in and how issues such as sustainability challenges but also COVID clearly indicate that something needs to change. She noted that these are leading questions and leading issues in Interpretive Policy Analysis but then the question becomes how an interpretive approach can or should inform our thinking about change in relation to these sort of issues. She noted how it is not a coincidence that – similar to Koen – these questions also took her in the direction of practice theory as a way forward. She also pointed out how approaches that talk about transformative change all seem to presuppose a dichotomy between the actor and a world 'out there' that needs changing. Then she argued that we need non-dichotomous methods design to inform our thinking about 'what people do' and their 'background understandings'. She pointed out that in these processes this always leads to a so-called 'rest space', the stuff that people do not talk about. She indicated that her puzzle is around methods to work with change and to work with this 'rest space' within the framework of wider societal ambitions.
After this, the participants went into break-out rooms of 4-5 people to discuss the challenging questions that Koen and Anne raised. Discussions focussed on three issues: power, ethics and practicalities. After this rich discussion, Anne Loeber and Koen Bartels gave a short reflection on the issues discussed.
First of all, discussions focussed on the role of politics in the papers and how the notion of transformative change is or can be inspired by notions of power. Participants noted that in the papers there seems to be a polity which is consensus based and which assumes that you are able to negotiate. How does this work in a highly politicised environment where there is no agreement about the starting points? Or is this buzz work of 'transformation' or 'transformation' a strategy that de-politicises something that is deeply political? Linked to this there was a discussion about the nature of transformation. If we work on very small scale initiatives, can we then really talk about transformation? Doesn't transformation refer to something bigger than that? Obviously you have to start small, but then it will need to be scaled up or scales out at some point in time. There is always a tension between small scale bottom up initiatives and the tightly capped social structures that limit the potential for change. Can these small-scale grassroot level initiatives really bring about the societal transformation that we need? There are so many examples of little experiments that go nowhere at all because it is really difficult to reframe the regime. How do you change the regime? This a wider concern that participants raised with regard to the potential for transformation.
Second of all, discussions focussed on ethical issues. When you are working in a disadvantaged neighbourhood, how do you deal with the ethical issues that come up in relation to power dynamics? Transformation and transformative change is nearly always assumed to be positive. But positive for whom? And shouldn't we focus more on resistance to negative transformation and how that then gets repositioned in this kind of power dynamic? Participants wondered if in a post-truth environment like the one that we talked about with Frank Fischer last time, are some of these ideas about transformative potential – that we were discussing in this meeting – a little bit too simplistic and a little bit too naïve? Is it even possible to bring about change? And if so, is there a role for research in this all? Does this approach also work when you are 'studying up' and when you are trying to work with senior decision makers? How does transformation work when you are working with that 'upwards' perspective? Can you disrupt the elites as such? Or is 'intervening in the trajectory of learning' or 'creating the conditions for possibility' perhaps a better way to conceptualise the role of researchers in transformations? Participants noted that we hope for transformation but also wondered if rather than directly aiming at transformation, perhaps we should aim for creating the space that makes transformation more likely. This brought us to a discussion about the different approaches within IPA and the extent to which these are compatible with action research. Is discourse analysis compatible with action research? What is the difference between critiquing discourses and actually intervening in practices in terms of the transformative potential of IPA? Participants noted that this seems to be a big point of tension within the IPA community. Participants then wondered that if you are critiquing discourses of narratives, to what extent are you then working towards transformative change and if so, how?
Third of all, discussion focussed on some of the practicalities of working in transformative spaces as a researcher. Where to draw the boundaries around IPA? Is an analysis of an innovation trajectory still policy analysis? Or is this something else? How does this relate to the early work of John Forester on community engaged change? Is this embeddedness in action research even possible in academia these days where everyone is under constant pressure to teach and publish? This resulted in a discussion on resources. If you are an individual PhD student then what can you actually do in terms of action research and change? As a PhD student, can you actually get policy makers to participate in an action research project to transform something? Or do you first have to be part of a bigger institute that has funding and that has legitimacy?
As this meeting of the Community of Practice of Interpretive Practitioners focussed on 'action research' as a new trend in IPA literature, we decided that the next meeting of the Community of Practice of Interpretive Practitioners would focus on another upcoming trend in IPA literature, namely Practice based approaches or Practice perspectives.
Interested in joining the Virtual Community of Practice for Interpretive Practitioners? Send an email to s.vanbommel@uq.edu.au
The role of IPA in a Post- Truth world
By Severine van Bommel
On Monday 7 December 2020 at 5pm AEST, 8am CET, the second meeting of the Virtual Community of Practice for Interpretive Practitioners was held. After discussing new trends in IPA in general (meeting 1), this meeting specifically focussed on the contemporary context in which Interpretive Practitioners are finding themselves as well as the specific challenges that this context presents for policy researchers that are working in an interpretive tradition. Our special guest was Prof. Frank Fischer, who kindly offered to introduce the papers and who also provided us with a short reflection on our discussion at the end of the meeting.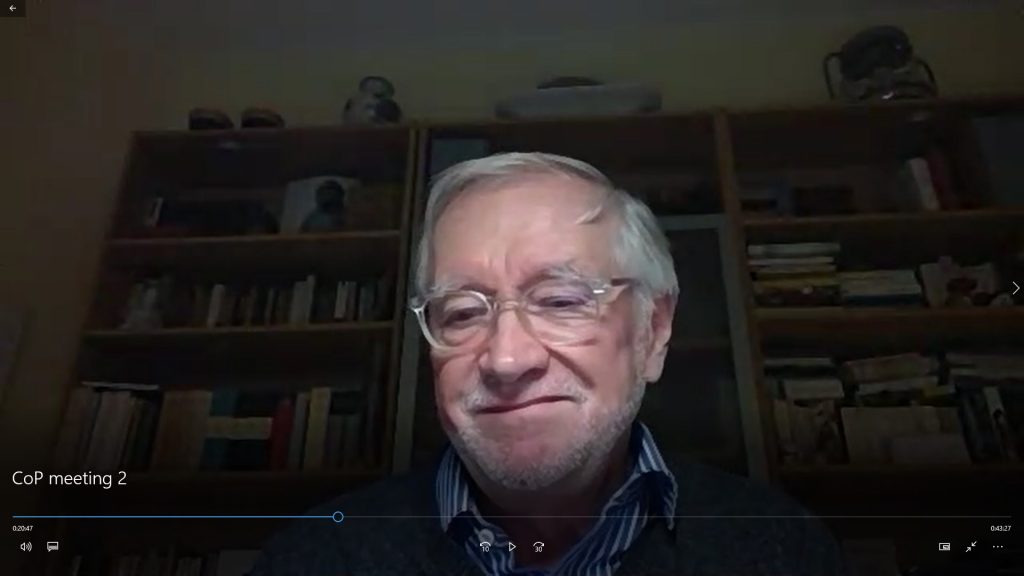 In preparation for the meeting everyone read two publications:
Fischer, F., 2019. Knowledge politics and post-truth in climate denial: on the social construction of alternative facts. Critical Policy Studies, 13(2), pp.133-152.
Fischer, F., 2020. Post-truth politics and climate denial: further reflections. Critical Policy Studies, 14(1), pp.124-130.
Frank Fischer explained that his work on this topic came about almost accidentally when a German editor asked him to write something about Trump and fake news. When he then started thinking about this topic, he discovered that in literature it was stated that the critics were blaming post-modernism and its social-constructivist perspective. But he couldn't believe people such as Steve Bannon sitting around a table discussing post-modernism and then coming up with the idea of how to generate fake news and win an election. He felt that this was also distorting our understanding away from the underlying public politics that was driving this phenomenon. He also found that many of these writers in fact didn't know much about post-modernism and post-modernism was rather used as something to pin the blame on. When he looked further into literature, he found that literature says that post-modernism has died and its parts – such as discourse – have moved to other places. He wanted to separate social constructivism from post modernism, arguing that social constructivism doesn't belong to post modernism as it already had a life of its own earlier. He then used social constructivism as a way to discover what post modernist arguments were about and how they were constructed. He noticed that the standard solution to fake news is to argue that we need better facts and better fact checking as a solution. He realised that this is a positivist mindset that is implicit and often explicit. When he took a closer look at the argument, he noticed that it is not the numbers perse that worried the deniers but rather their concern was about the social implications of those numbers and that the numbers often served as a proxi for something else. His original inspiration was an essay on climate denial by Naomi Klein. She went to the annual conference at which all climate deniers meet annually and she observed them almost as an anthropologist. She discovered that the worries of the deniers are not fundamentally about the facts but rather they are worried about the social and political implications of these numbers for individual freedoms, free markets and they are worried about environmental regulations more in general. She concludes that the deniers are not as irrational as generally portrayed, even if their conclusions are misguided. She compared them to the greens who raise Armageddon types of scenarios with the image of the end of civilisation as we know it and then propose green groceries and clever carbon markets as solutions. She argues that the greens are just as out of touch with reality as the deniers are and the deniers at least recognise the profound implications that climate change will have. So Frank argued that numbers get their meanings from the social contexts in which they are applied. So he thought that this was an excellent opportunity to not only defend constructivism but also illustrate the importance of Interpretive Policy Analysis by applying it to some very worrisome modern day problems such as post-truth climate denial. He also became interested in illustrating how in the process it demonstrates Foucault's concept of truth regimes. For Frank this also relates to our IPA/CPS community's long term struggles with positivist social science which has tried to exclude social meanings. According to Frank it is not that numbers are unimportant but rather that they get their meaning in the policy world from social and political interpretations which are constructed in situational contexts to which they are applied and shaped in turn by dominant ideologies in play. Therefore Frank argued that the social subjective meanings that factual information carry for political participants need to be brought back into the analysis. He wanted to show that social meanings embedded in political narratives and articulated through policy arguments are crucial explanatory material. He emphasised that it is such meanings that interpretive policy analysis seeks to bring back in. He recounted how he presented a draft of this paper at several conferences and got a positive response. One of the people present at one of the ECPR meetings was from the CPS journal and they suggested to Frank to write a special essay on this. He was now quite versed in this topic and then during a taxi ride in Brazil one of the editors of the Cambridge Elements of Public Policy asked him for a small monograph on truth and post-truth in public policy. It became clear to him that he would have to expand the book and he couldn't just stay with this one case. He realised that there was another issue staring him right in the face and that was COVID denial. So he augmented the core climate case with the COVID denial and he argued that climate change shows that better facts and fact checking will not persuade the deniers as they are more fundamentally concerned with the way in which the data are interpreted and interpretively translated into political and social arguments than concerned with the numbers themselves. Frank Fischer noticed that the arguments for COVID were remarkably similar to the climate change arguments, namely worry about individual freedoms, too much government, regulations, etc. In the COVID case, he turned specifically to the construction of policy arguments to examine the way in which these meanings and ideological orientations are employed to interpret the meaning of factual data in the denial arguments. After looking into the data of the COVID statistics, he discovered that there is significant discussion among statisticians on social constructivism of statistics which played right into his hands. So he tried then to show how denial narratives and arguments drawn from them are politically and methodologically constructed. He then concluded by offering a few thoughts about how to deal with this phenomenon, which is not easy because there is a wall between 'us' and 'them'.
After this introduction, the participants went into break-out rooms of 4-5 people to discuss the challenging questions that Frank Fischer raised. The discussions centred on three issues: the contribution of IPA to these issues, the positionality of the researcher and the role of emotions.
First of all, discussions focussed on what the specific contribution of interpretive policy analysis could be in dealing with these topics. How can social constructivism create a negotiated settlement? So what mechanisms can you use to bring together two groups that are fundamentally opposed to each other? Participants noted how some of the arguments by Frank Fischer resonated with the early contribution of Schon and Rein on how to solve controversies in making arguments – or frames – more explicit. Participants used their own experiences from their own countries and contexts to reflect on what it means to have these disagreements on facts and they asked themselves how to make sense of the role of interests and the way some facts are fabricated in some of the discussions on environmental degradation. How can we deal with these fabricated facts? These discussions came down to three core questions: whose methods are valid or acceptable? Whose data is and is not acceptable to whom? Who counts and whose perspectives matter? That led to a discussion on how we as social researchers are first and foremost responsible for understanding the situation. Participants concluded that if that then leads us to understand of certain mechanisms and how to intervene then that is great but that is another question.
Second of all, this led to a discussion on positionality of the researcher. If we accept that all these arguments are socially constructed – whether we like them or not – then where do we find our foothold if we want to make sound arguments? If relativity swept over then were would we be? What would be left? How do we give our arguments the strength to be accepted for the different audiences recognising the constructed nature of everything? Would a weak conception of constructivism offer us a way out? How would that be different from critical realism? How much do we still have to rely on a concept of truth in our work? So if, for example, a leader of a country denies certain facts about COVID and this leads to statistics no longer being published then how do we deal with that as Interpretive Practitioners? We discussed how resolution does require some sort of a consensus on facts. We did agree that consensus on facts requires a certain amount of trust in the institution and method that produced them because we simply cannot all go out to check all facts ourselves. When trust breaks down then we get into these post truth situations. We did not agree to what extent they have some sort of a connection to a 'hard' reality and if this even matters.
Third of all, we discussed how emotions are tied in with all of this. We discussed the work of Nussbaum and her view that emotions have a kind of intelligence and that they involve a mix of beliefs and information. We discussed how emotions and motivated reasoning run through all of this and if and how deliberation can very often change this. If people have really entrenched themselves to the extent that it doesn't really matter what the other side says, then would we need a fundamental crises for people to overcome these polarised positions? We discussed that if someone gets deadly ill with COVID then that could be the kind of crises in which people change their minds. We concluded that emotion is a topic that we need to think about and theorise about more. If emotional expression has a discursive dimension then the role of Interpretive Policy Analysis could be to bring that out. We concluded that this might be the opening for us.
As this meeting of the Community of Practice of Interpretive Practitioners brought up questions around the transformative potential of IPA in these contemporary issues, we decided the next meeting of the Community of Practice of Interpretive Practitioners would focus on 'action research' as a new trend in IPA literature.
Interested in joining the Virtual Community of Practice for Interpretive Practitioners? Send an email to s.vanbommel@uq.edu.au
Current trends in IPA
By Severine van Bommel
On Monday 5 October at 5 pm AEST, 9am CET, the first meeting of the Virtual Community of Practice for Interpretive Practitioners was held. The topic of the first meeting was new trends in Interpretive Policy Analysis. Our special guest was Prof. Henk Wagenaar who shared his views on current trends in IPA with us.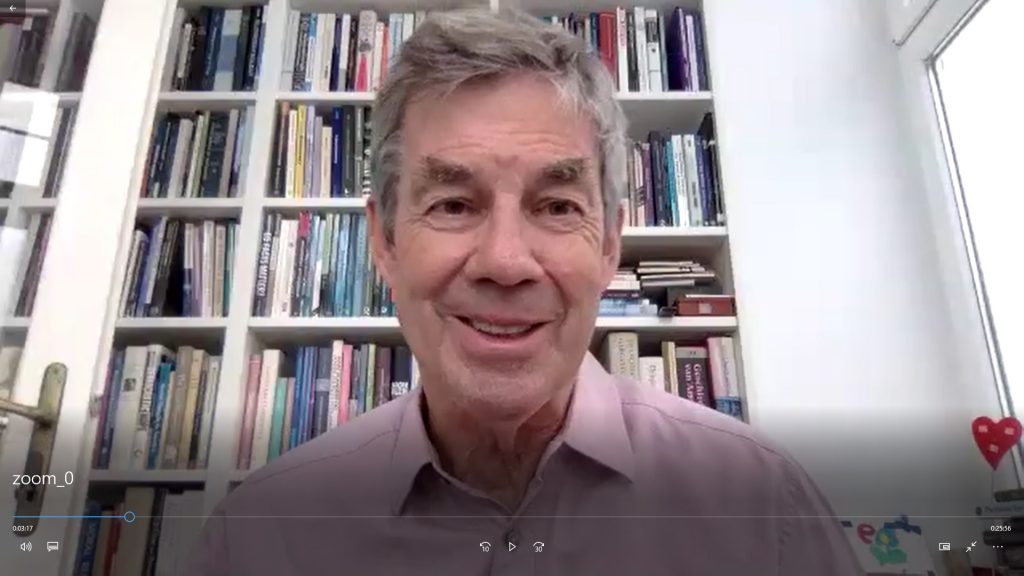 In preparation for the meeting everyone had read two publications that recently came out on this topic:
– Ercan, S.A., Durnová, A., Loeber, A. and Wagenaar, H., 2020. Symposium: revisiting the three pillars of Deliberative Policy Analysis. Policy Studies, pp.1-24.
– Bartels, K., Wagenaar, H., & Li, Y. (2020). Introduction: towards deliberative policy analysis 2.0.
We had a very nice diversity of participants from various parts of the world (9 different countries from Europe, Asia and Australia). Participants were in various stages of their career (from full Professor to early career researchers).
The video link on zoom worked perfectly. We first introduced ourselves and expressed what drew us to this Community of Practice on Interpretive Policy Analysis. After that Prof. Henk Wagenaar introduced the articles. We then had a lively and far-reaching discussion about Deliberative Policy Analysis 2.0 and the new trends in Interpretive Policy Analysis. After this rich discussion, Henk Wagenaar gave a short reflection on the issues discussed.
Going back to the original 2003 Deliberative Policy Analysis book we discussed that the three pillars of Deliberative Policy Analysis advanced a lot since then. But despite the relational focus of much of the interpretive research, we observed that the three pillars had mostly advanced on their own without much combined effort.
We discussed if some approaches are downplaying others? Are action research approaches and practice approaches downplaying Foucauldian approaches and vice versa? What is the tension between understanding and reshaping/transformation? And what is the pragmatism of the 'doing' aspect of it?
We also discussed the how the approach as outlined in the articles can be used in practice. What is the intention of these authors? We used to have the IPA conference with people interested in Critical Policy Studies, Discourse Analysis, Critical Discourse Analysis, Post-structralist discourse theory, Action research, etc. Is the intention of the authors to create a new umbrella for IPA or is it something else? Are the authors wanting us to embrace this approach in totality using the three pillars in a detailed way? Or could you do a bit of mixing and matching?
The two articles also discuss emotions and the role of emotions. How are emotions influencing Deliberative Policy Analysis? What is the relation between emotions, interpretation and meaning? Which emotions are relevant? Only anger or are other emotions also relevant? What about emotions as a form of perception or discernment similar to the way that Martha Nussbaum is writing about it?
Last but not least we discussed our current times. We noted that originally the argument was that Deliberative Policy Analysis is best suited to times of network governance. In mature democracies deliberative processes work very well but they don't quite work in the same way in new democracies or evolving democracies. We wondered if the Deliberative Policy Analysis approach still suited to the times that we are in now which are characterised by the rise of right wing extremism, post-truth and post-politics? Are we just not wiped out by this decline in all these democratic values and processes? How does this relate to the flourishing citizen movements that we see all over the world? How can we understand this?
For the next meetings, we agreed that we wanted to meet once every two months. We also felt that we needed at least 1.5 hours for the discussion. We agreed that during the meeting we wanted to explore the current context of post-truth politics that we are finding ourselves in and we wanted to discuss what the contribution of IPA could be in such a context.
Interested in joining the Virtual Community of Practice for Interpretive Practitioners? Send an email to s.vanbommel@uq.edu.au